Atomic Energy Gateway
Border & Field
The Story
Contemporary cultural society replaces interconnectivity, events, and Dialogical atmospheres with monologue and symbolism.
Iranian portals and gateways or in general, all transitional spaces, whether historical or built in the modern era, symbolize the functionality of the buildings or public spaces surrounded by a defined boundary.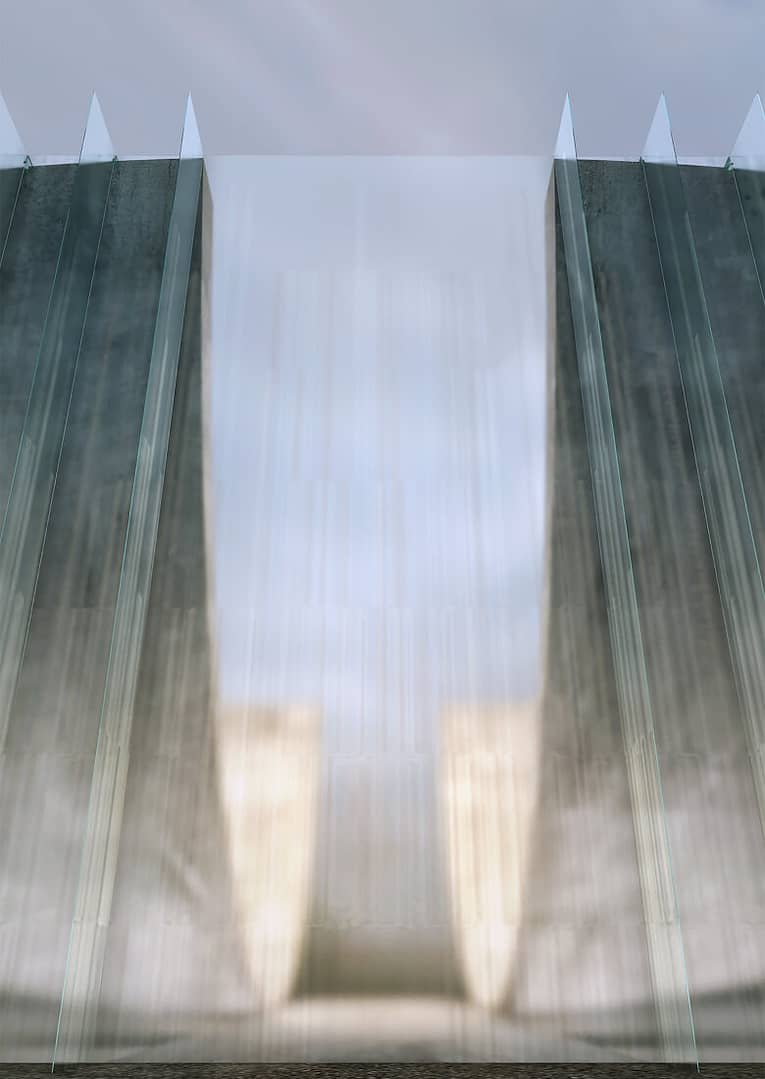 Theoretically, the concept of a gateway has transformed in today's world.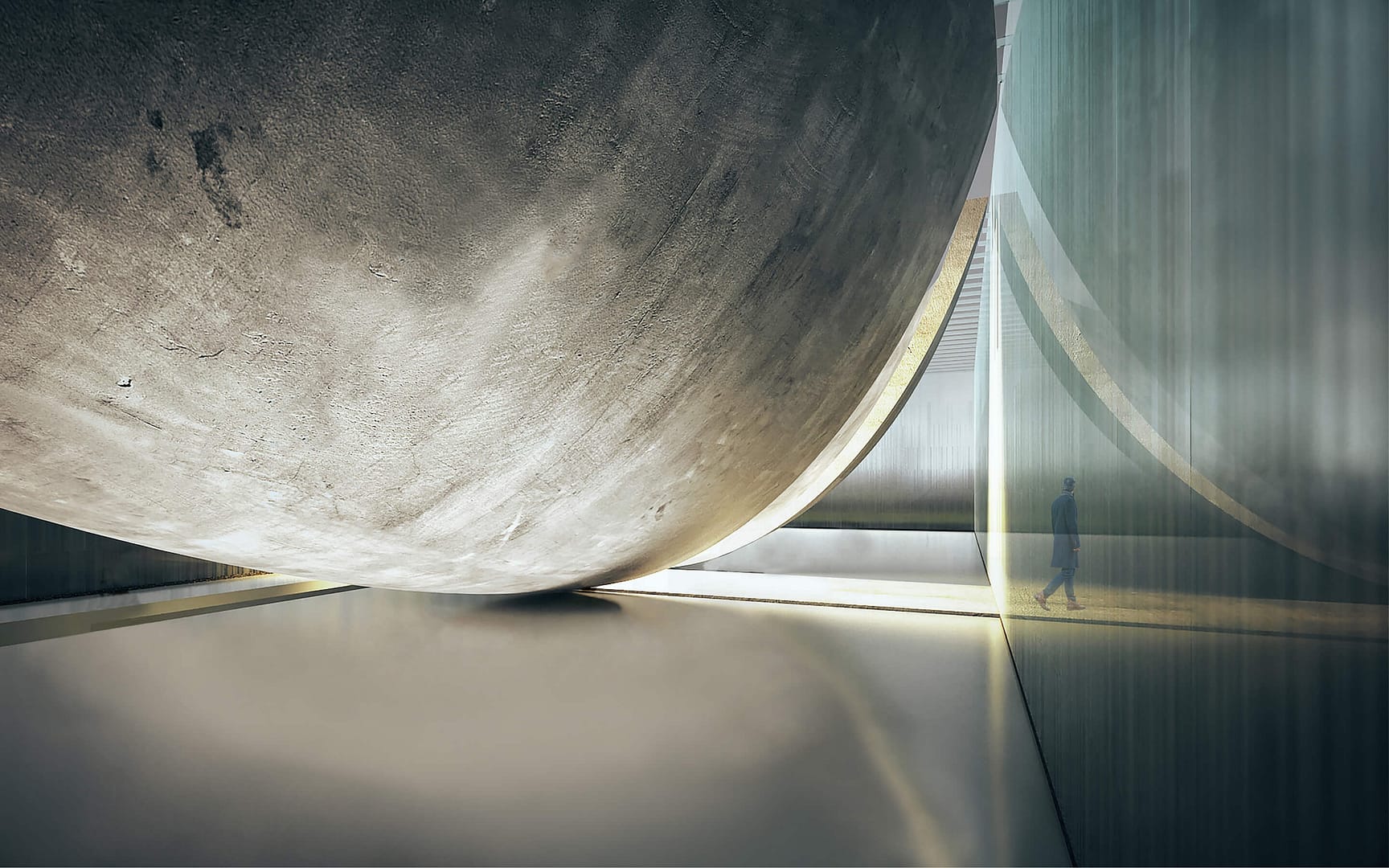 Gateways are no longer urban black holes or thresholds
Gateways are no longer urban black holes or thresholds, rather they create their conditions, and reproduce their atmospheres and redefine the linear borders into fields and spatial spectrums.
From this point of view, a gateway is not merely a transitional space, it is a dialogical platform allocated to public events. There are numerous spatial structures in Iran's traditional architecture, which in turn transform transitional spaces into eventual spaces.
For instance, "Hashties", or shall we say old traditional foyers, have this multivalent spatial capacity to become both independent and transitional. A Hashti is not only a threshold between exterior and interior; it has an Inertia state so it creates a pause and abeyance.
Hence transitional spaces change into a frontier of being and presence, places where events happen and the border is the subject of the event itself.
Consequently, a modern gateway must be the platform for events taking place; events such as city dynamic life encountering a national complex named as "Atomic Energy Organization" where people can appear and interact with a national subject in a dialogistic lucid discourse.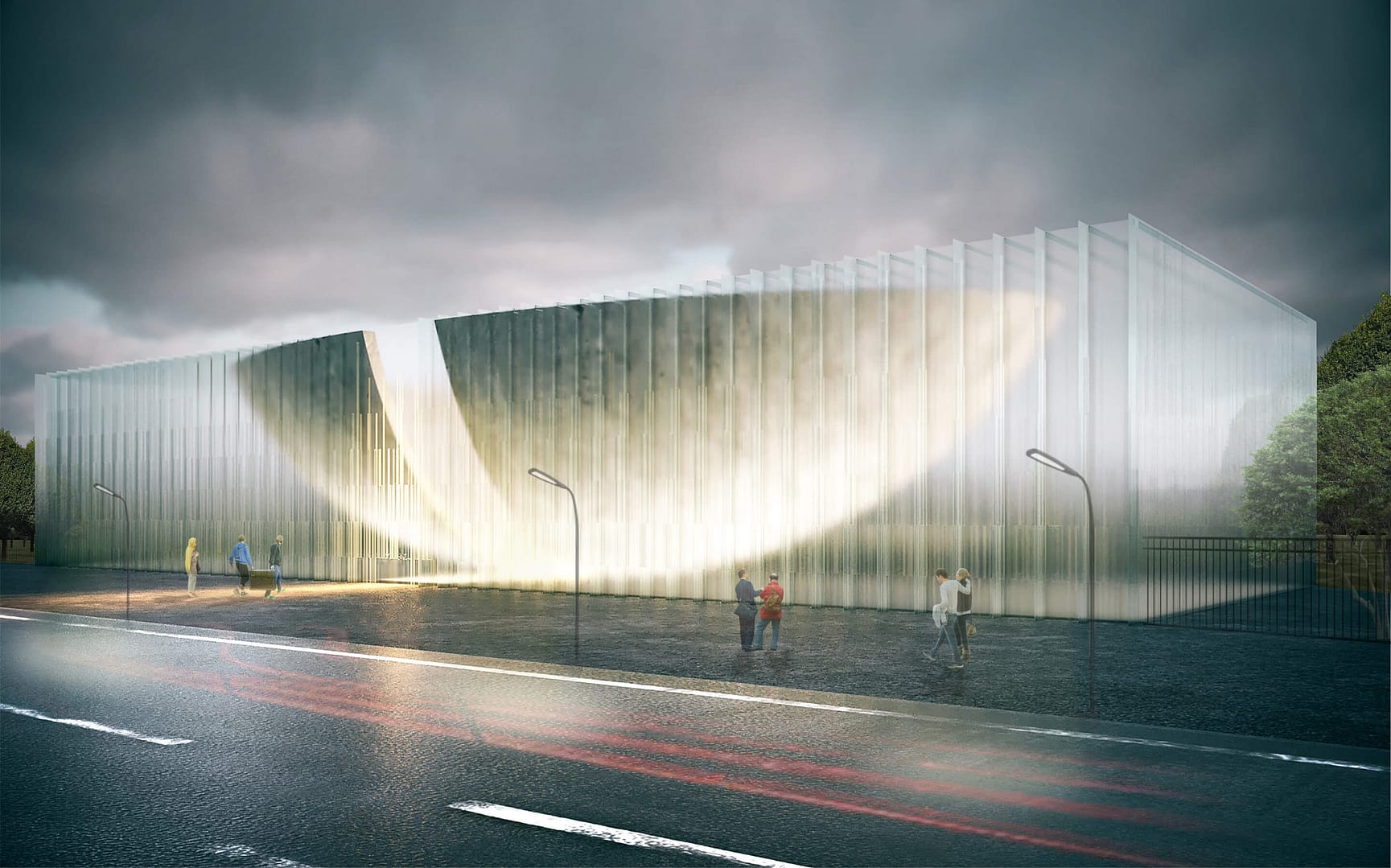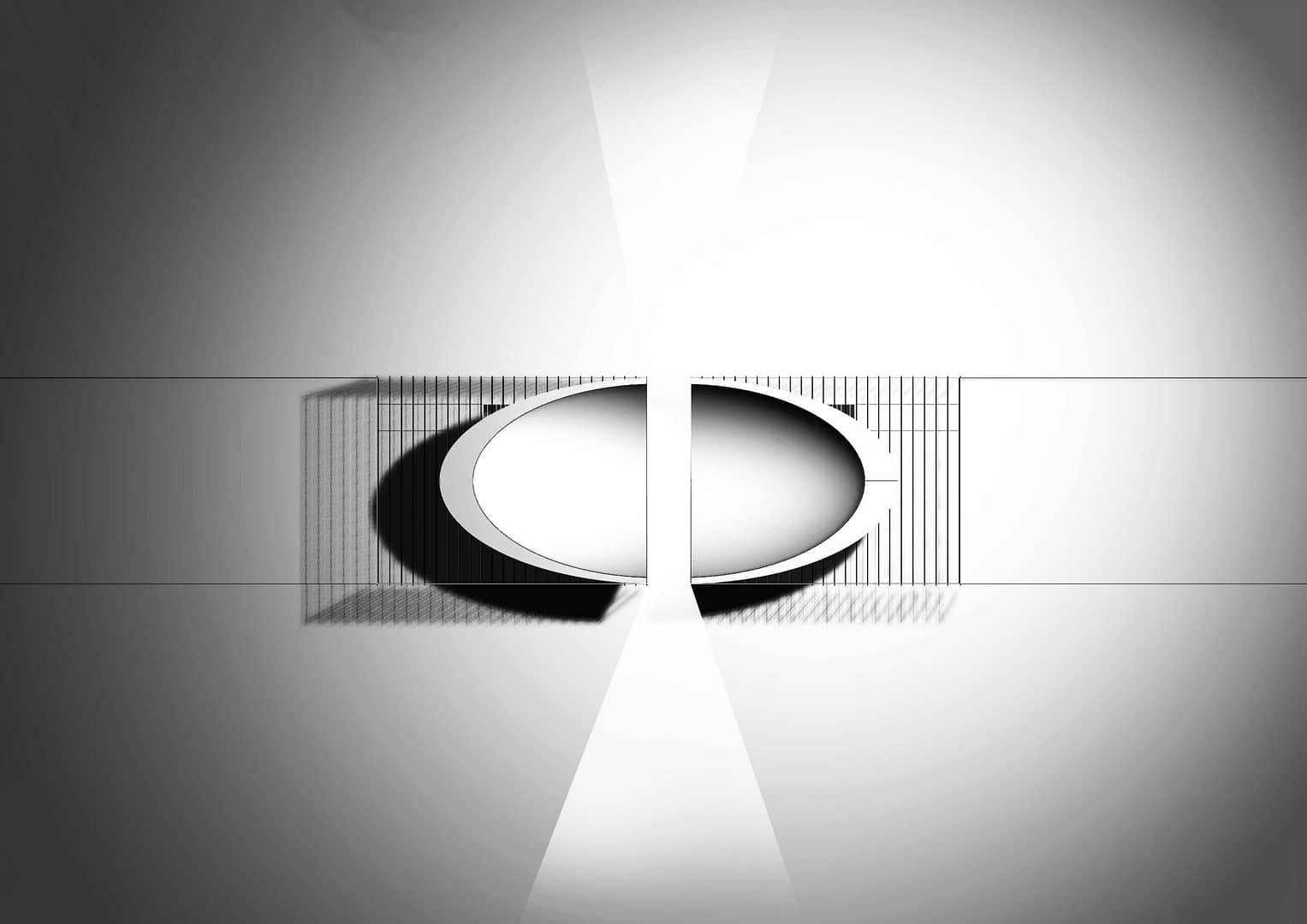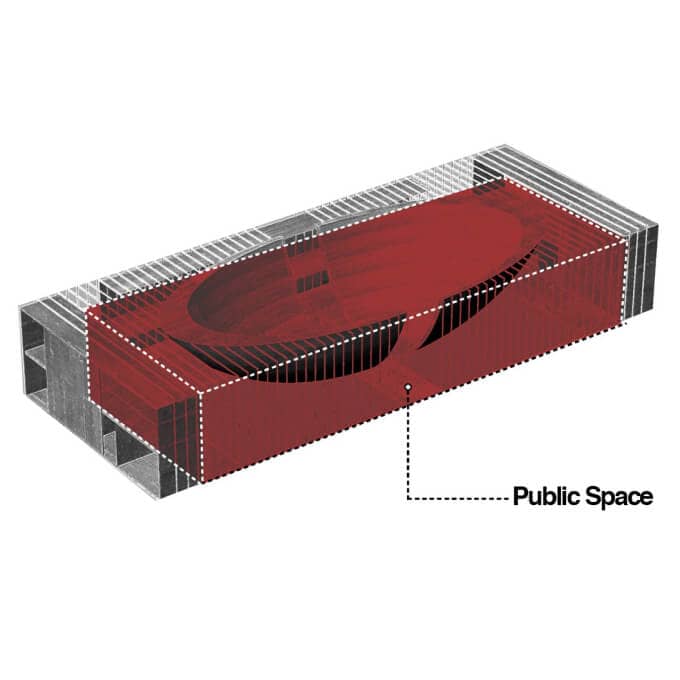 Design Idea
The idea of the project is to interconnect the urban environment to the Atomic Energy complex and create an urban platform of events. In this design, a hemisphere core adjusts on a transparent glass structure.
The Glass structure is a symbol of transparency and the presence of the city and the hemisphere represents the atomic energy organization as an iconic technological and social institute.
The juxtaposition of these two integrates the city dynamic space with the Suspended space of the hollow hemisphere which by itself represents the presence in the universe.
A place like a microcosm refers to an enormous inexistence.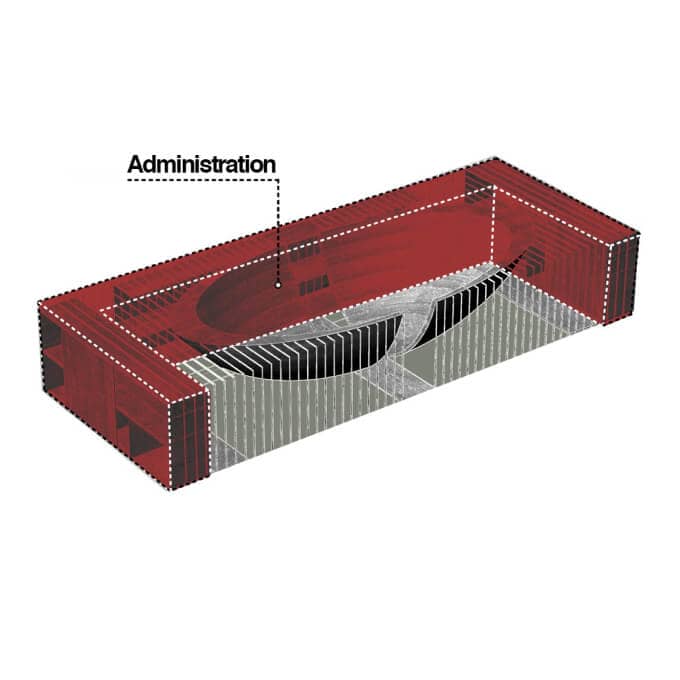 Project Program
The Glass structure on the ground floor level is comprised of security spaces, corridors, and a temporary pavilion with social activity spaces with variable functions.
The underground level is comprised of an administrative section and a Contemporary History of Nuclear Energy Museum.
The central concrete Hemisphere Space does not have any specific function although is an effective entrance and transitional pathway for people and personnel to enter the complex and experience the atmosphere of the atomic energy organization.
People Involved
PRINCIPAL ARCHITECTS
Kamran Heirati
Tallan Khosravizadeh
GRAPHIC TEAM
Nastaran
Arash
Drag